Yoga is an art that traverses beyond asana. At SRMD Yoga, we strongly believe in blending asana practice with the power of meditation and breath-awareness to declutter the mind and centre oneself. Using unique techniques like the sound bath, blind-fold yoga, water meditation and live music meditations, multi-dimensional yogic lessons are imparted by our trainers. This retains the traditional science of yoga while synthesising it in contemporary life.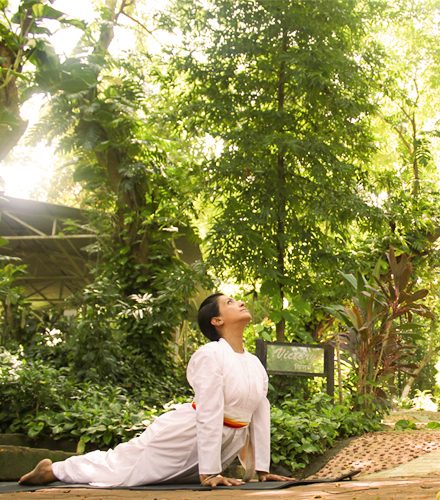 SRMD Yoga's approach weaves compassion into all of our teachings and practices. Our founder, Pujya Gurudevshri Rakeshji, modernised the timeless teachings of ahimsa (non-violence) spread by Lord Mahavira and Shrimad Rajchandraji, making them relevant for today's generation. He explained the essence of seva (service), saying: "It's not enough to simply avoid causing pain, it must be our fundamental endeavour to spread love. And this love is not restricted to only people, but it must extend to our entire ecosystem." This culture of compassion is a cornerstone of SRMD Yoga.
SRMD Yoga is committed to offering selfless service and bringing joy to the lives of the most underserved sections of society. We partner with the non-profit Shrimad Rajchandra Love and Care's to provide high quality, charitable and sustainable initiatives for the welfare of people and the environment. To instill this spirit of giving back to society, participants of SRMD Yoga may engage in experiential community volunteering in Southern Gujarat's rural populations, addressing issues like poverty, malnutrition and illiteracy.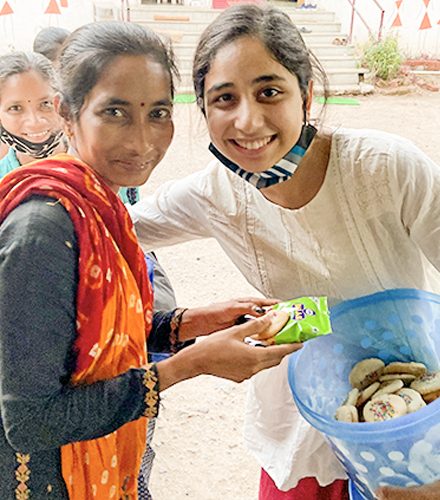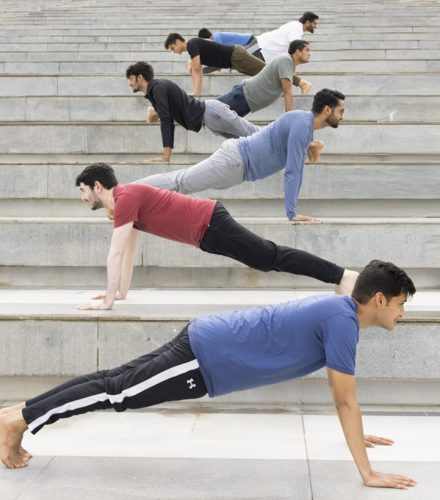 Global Network of Volunteers
SRMD Yoga is equipped with a family of committed volunteers from 202 centres globally. Our residential yoga trainers are professional and passionate volunteers who are dedicated to spreading yoga by offering their expertise. Driven by empathy and intention, this global network of volunteers makes SRMD Yoga's programmes accessible to a broad international audience.
SRMD Yoga empowers youth to chart a purposeful path using yoga as a foundational element. For the all-around development of the youth, Pujya Gurudevshri Rakeshji developed the 5S Programme comprising of Satsang (Wisdom), Sadhana (Practise of Spirituality), Seva (Service), Sanskruti (Culture) and Sports. This programme aims to empower today's youth with a higher purpose. The passionate and palpable energy of the youth has made transformational changes and left everlasting impacts. This is evident in several initiatives under SRLC's 10 Care Programme and SRMD Yoga.