"Compassion is being passionate about showing kindness. And being compassionate is the first step to divinity."
-Pujya Gurudevshri Rakeshbhai, Founder of SRMD Yoga
As SRMD Yoga encourages and empowers one beyond the realms of practising on a mat, it has met great success expanding into diverse aspects of the community. Through innovative initiatives, SRMD Yoga has touched numerous lives of prisoners, tribal populations, patients and doctors in COVID-Care Centres, and working rural women and children. SRMD Yoga hopes to continuously grow its community outreach and cultivate harmony by flowing into various sections of society through selfless service.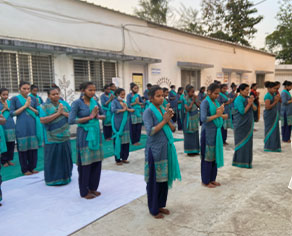 Women Empowerment at Raj Uphaar
SRMD Yoga goes reaches out to the doorstep for women empowerment.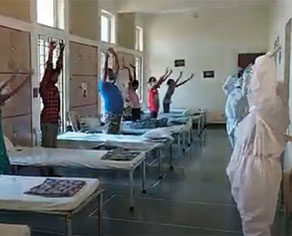 Combatting COVID with Compassion
A state of the art 200-bed COVID facility was setup in Dharampur, South Gujarat.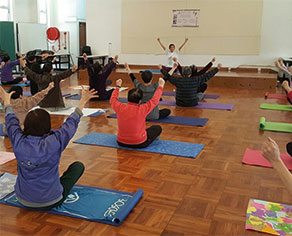 Reboost Sessions for the Elderly
A yoga event rejuvenates the residents of an elderly home in Hong Kong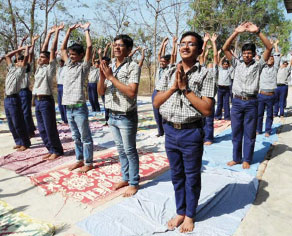 Yogathon
'Yogathon' Challenge at Shrimad Rajchandra Gurukul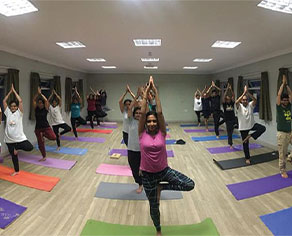 World Environment Day
SRMD Yoga participates in environmental initiatives for happy and healthy living.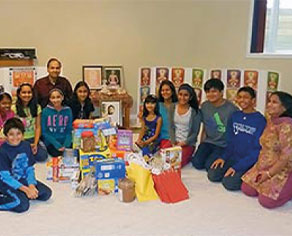 Bright Life Workshop
Initiatives for the Blind to Support their Growth.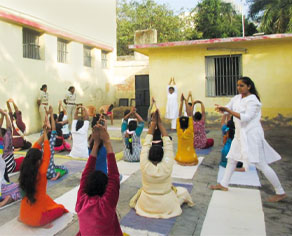 Byculla Jail Event
A yoga session boosts the spirits of women inmates at Byculla jail.
SRMD PURE
Uplifting the welfare of prisoners through yoga sessions