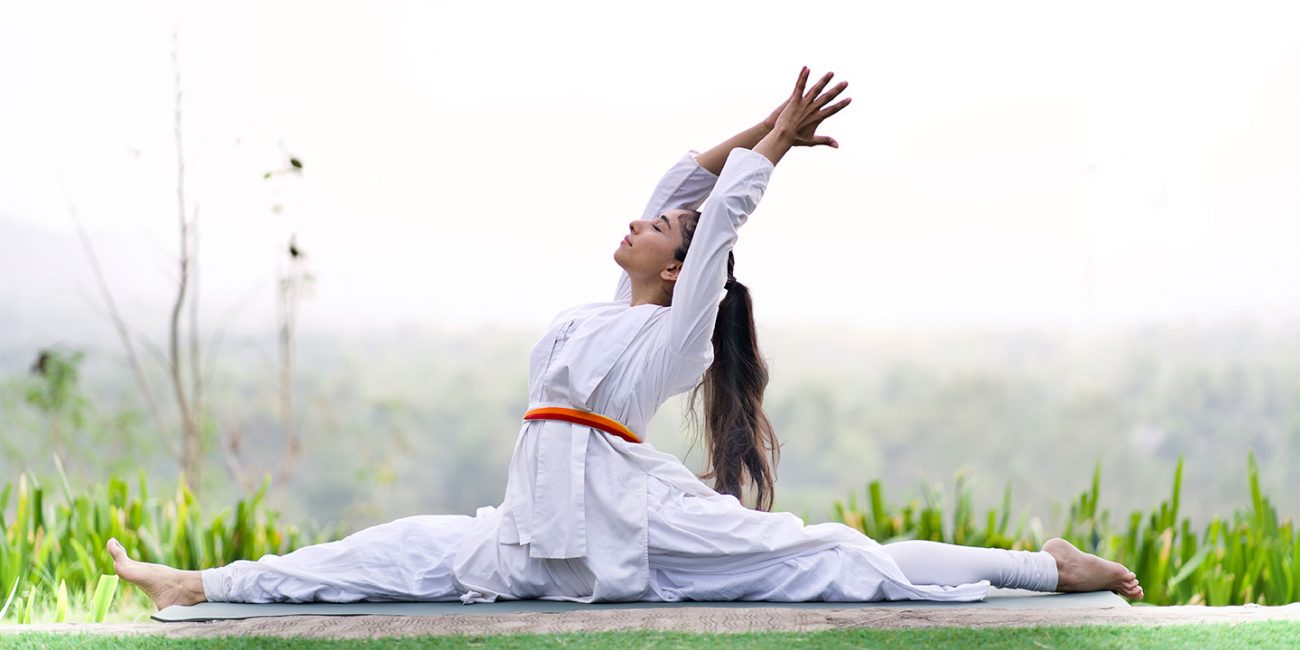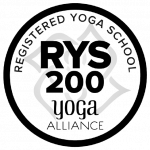 Our 200-Hour Yoga Teacher Training Course is an intensive program designed to give you the knowledge, skills and confidence to teach yoga classes. Your yoga teacher training journey with us is as much about deepening your own practise as it is about gaining the skills to teach others. We passionately believe in the significance of your own experiential journey and the development of your unique personal voice as a yoga teacher.
SRMD Yoga's Teacher Training Course is rooted in Patanjali's Yoga Sutras and thus incorporates all eight limbs of yoga namely yamas, niyamas, asanas, pranayama, pratyahara, dharana, dhyana with the final aim of samadhi. This comprehensive curriculum covers asana practise, yoga philosophy, yogic lifestyle and ethics, anatomy and physiology, teaching practice, methodology and techniques and much more.
Our 200-Hour Yoga Teacher Training Course will help you deepen your connection with the inner being, your emotions, feelings and thoughts. This process will enable you to teach from your heart and personal experience rather than from mouth and memory.
This course follows the updated regulations of Yoga Alliance. Therefore, upon completion of all lessons and final assessments, you will receive a 200-hour certification eligible to be registered with Yoga Alliance USA.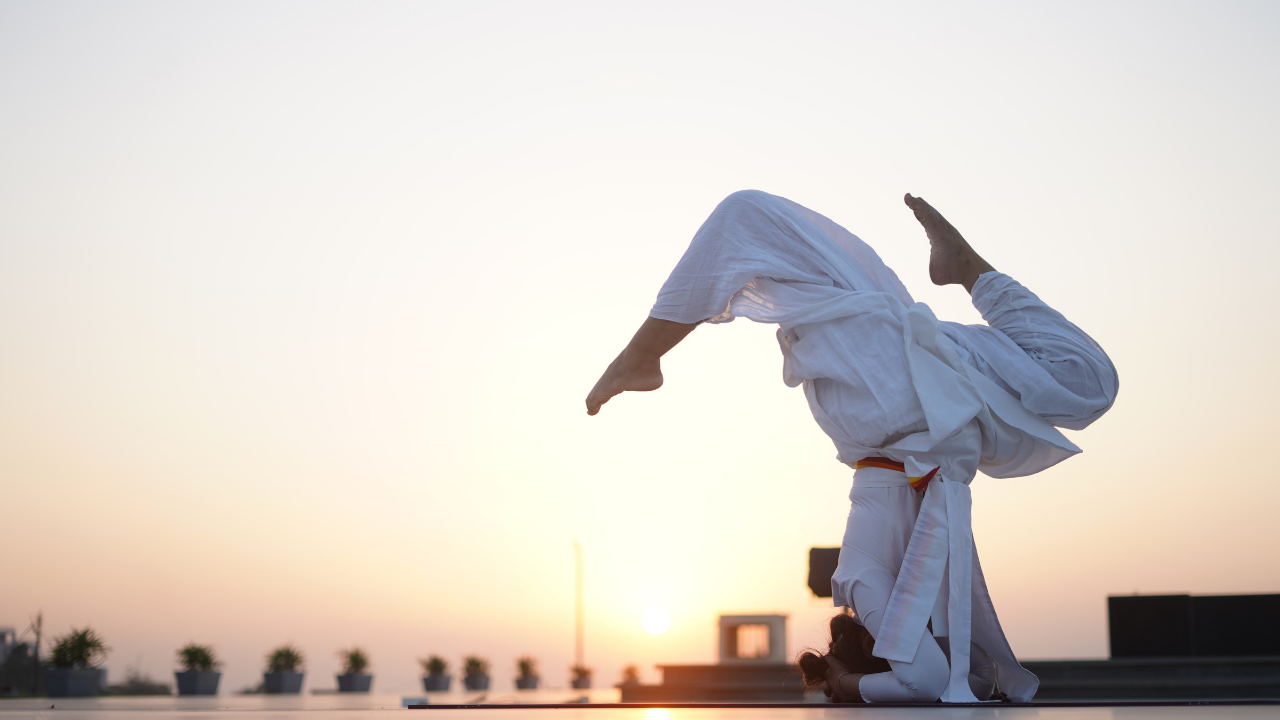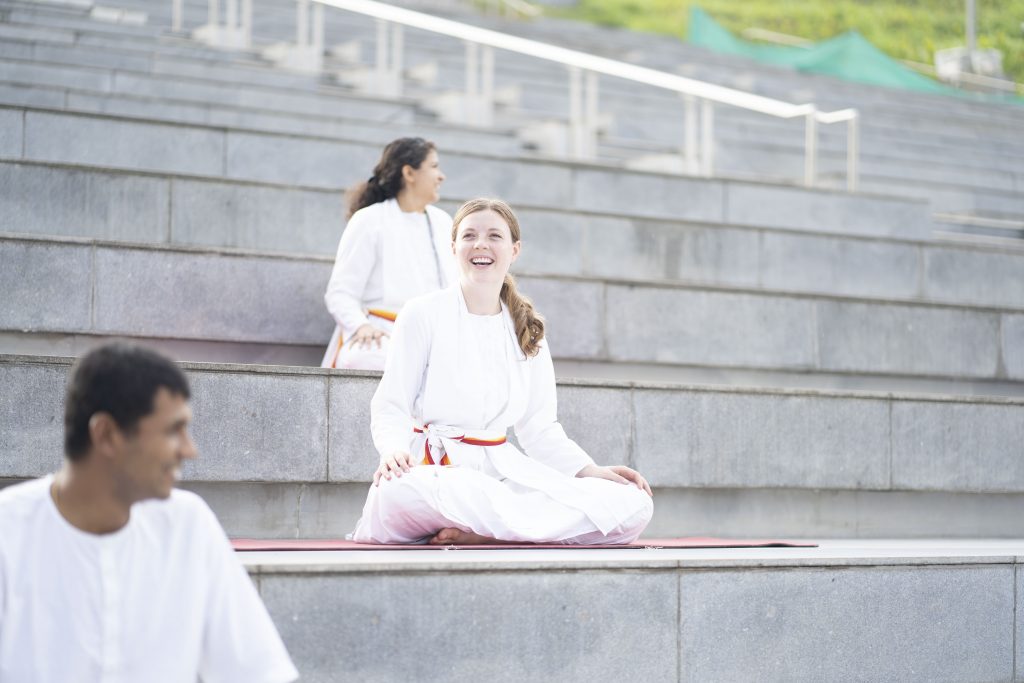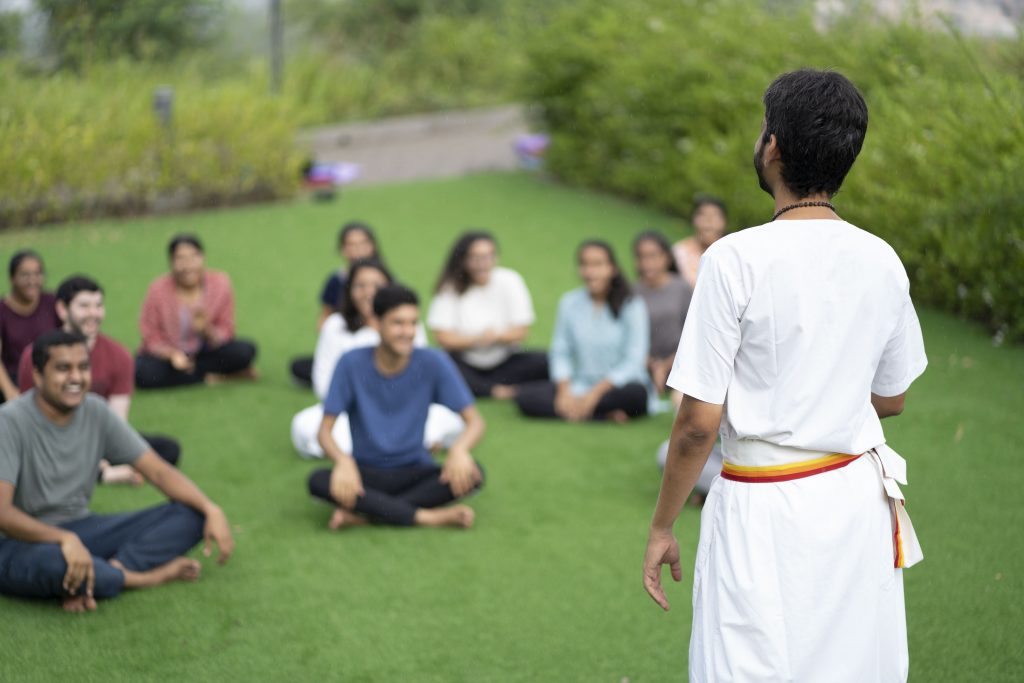 Our skilful teachers will guide you through the principles of alignment and the art of verbal and hands-on adjustment techniques for foundational and advanced yoga postures. These workshops will include modifications, advanced variations and adequate use of props.
You will learn and practise different breathing and meditation techniques every day. You will understand the theory behind each technique and unlock the benefits through your own personal practice. Furthermore, you will learn how to safely instruct and guide students in their pranayama and meditation practises.
Dive deep into Patanjali's Yoga Sutras and yogic philosophy through the study of various yogic texts and ancient scriptures. Students will absorb this knowledge and focus on how to practically apply these teachings in their everyday lives.
Our functional anatomy classes, taught by professional doctors ensure an understanding of the key muscles and bones involved in asana practice and their associated health benefits and contraindications. These classes ensure students practice asanas safely and understand how to safely teach asanas.
Learn the art of teaching and build your confidence as a teacher through hands-on training and experience. Practise planning and structuring a class, from the methodology for creating asana sequences to the modification of postures and use of props. Learn about the principles of demonstration, observation, assisting and correcting, verbal instructions, the qualities of a teacher, alignment, verbal and visual adjustments, ethics and much more.
We believe that a complete yoga education should encompass giving back to society. As part of the course, students will engage in experiential community volunteering for the underserved tribal areas of South Gujarat. This unique aspect of our TTC programme creates ripple effects for ourselves and for those we serve.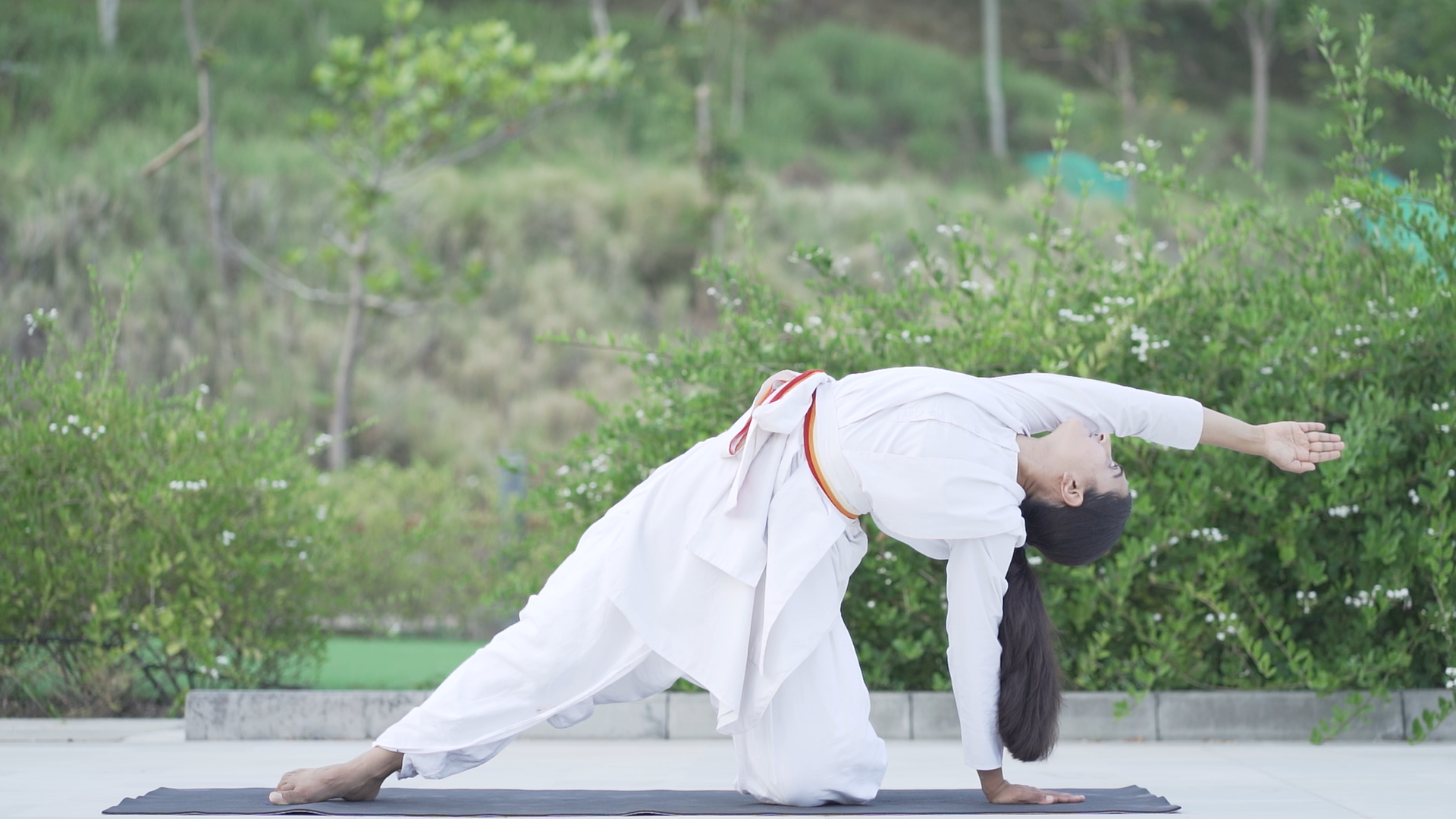 SRMD Yoga's Teacher Training Courses are registered with Yoga Alliance USA. When you graduate from our school, you will be eligible to register with Yoga Alliance as a Registered Yoga Teacher (RYT).
Gain the tools you need to successfully teach yoga so that you and your students are able to:
In addition to the tangible aspects of SRMD Yoga's TTC, participants take away intangible benefits as well that set their teaching and classes apart.
"SRMD Yoga's TTC gave me a fresh and deep understanding of what yoga actually is. This training is a great fit for those looking into a career in yoga, as well as those simply wanting to have a well-rounded understanding of yoga and personal practise deeply grounded in the heritage of the ancient tradition." —Shivani Shah
| | |
| --- | --- |
| Time | Activity |
| 05:30 - 06:45 | Asana Practice |
| 07:00 - 08:00 | Pranayama and Meditation |
| 08:00 - 09:30 | Breakfast and Shower |
| 09:30 - 10:30 | Philosophy |
| 10:45 - 13:00 | Asana Practice |
| 13:00 - 15:00 | Lunch and Rest |
| 15:00 - 17:15 | Alignment and Adjustment Workshops, Student Teaching |
| 17:30 - 18:30 | Anatomy |
| 18:30 - 19:30 | Dinner |
| 20:00 - 21:00 | Group Discussion / Chanting (occasional) |
| | | |
| --- | --- | --- |
| Start Date | End Date | Apply |
| 4th July 2021 | 31st July 2021 | On Hold (Due to COVID) |
| 8th August 2021 | 4th September 2021 | On Hold (Due to COVID) |
| 5th September 2021 | 2nd October 2021 | On Hold (Due to COVID) |
| 3rd October 2021 | 30th October 2021 | On Hold (Due to COVID) |
| 7th November 2021 | 4th December 2021 | On Hold (Due to COVID) |
| 5th December 2021 | 1st January 2022 | On Hold (Due to COVID) |
| 2nd January 2022 | 29th January 2022 | On Hold (Due to COVID) |
| 6th February 2022 | 5th March 2022 | On Hold (Due to COVID) |
| 6th March 2022 | 2nd April 2022 | On Hold (Due to COVID) |
| | |
| --- | --- |
| Package | Price (INR) |
| Teacher's Training Course | 60000 |
Due to the ongoing COVID situation, Yoga Alliance has permitted registered schools to conduct Yoga Teacher Training courses online and consider all the delivered classes whether live or pre-recorded as CONTACT HOURS till 31st December 2021. The date may be extended beyond 31st December 2021 depending upon the state of the international community..